Charlestown Catholic Community News
Charlestown Catholic Community News and Info
St. Francis de Sales Mass Intentions
Saturday November 25 at 4:00 pm
Sunday November 26 at 9:30 am + Winnie Anthony
Monday, November 27
Daily Mass at 8am in St. Catherine of Siena Chapel
Tuesday, November 28 at 8:00 am
Daily Mass at 8am in St. Catherine of Siena Chapel
Wednesday November 29
Daily Mass at 8am in St. Catherine of Siena Chapel
Saturday December 2 at 4:00 pm – Advent Vigil
Sunday December 3 at 9:30 am First Sunday of Advent deceased members of the Benoit Family
St. Mary St. Catherine of Siena Mass Intentions
Saturday November 25 at 9:00 am
Saturday November 25at 4:00pm + Emmett R. Pulliam, Jr.
Sunday November 26 at 8:00 am 
Sunday November 26 at 11:00 am + Thomas & Marie Muldoon; Thomas & Beatrice
Muldoon Eleanor & Robert Emery
Sunday November 26 at 6:00 pm + Mary McBride Wilkins
Monday, November 27 at 8:00 am
Tuesday, November 28 at 8:00 am + Jeanne Michellini for birthday
Wednesday, November 29 at 8:00 am
Thursday, November 30 at 8:00 am 
Friday December 1 at 8:00 am
Saturday December 2 at 9:00 am
Saturday December 2 at 4:00pm + William King – Advent Vigil
Sunday December 3 at 8:00 am First Sunday of Advent + Joan Grace Matarazzo
Sunday December 3 at 11:00 am + Rene Menard
Sunday December 3 at 6:00 pm + John Johnston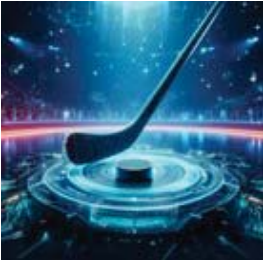 Hockey Raffle for Saint Francis de Sales Parish!
2 loge seats to Bruins vs. NJ Devils
on Dec. 30 (value: $500 ea.)
Drawing: Dec. 16 after the 4 pm Mass.
Tickets: $25 each, available from Fr. John,
St. Francis Parish Council members
and the Parish Offices at 46 Winthrop St.
SAVE THE DATE
For the Christmas Concert with The Spectrum Singers !
December 10th at 3:00pm at St. Mary Church.
Thankful and Grateful
A Little note …
Each weekend when traveling to Mass or the parish offices, I am greeted with countless blessings that I am so very grateful for. With Thanksgiving
quickly approaching I wanted to take a moment to share a short story of my journey that led me to my home at the CCC.
Not too long ago, I, like many of my colleagues in the field of music, took a large hit with the pandemic. I had lost my job and had begun subbing at
any church who needed support. Money was tight, I lost my benefits, and each day was a struggle to roll back the covers to begin the day.
When traveling from church to church, I began meeting many new amazing faith filled people, who all taught me a little something. Those people
unbeknownst to me, were actually serving as my own personal shepherds, guiding me back to my vocation of sacred music. Before I knew it, I stumbled upon a job posting for Director of Music at St. Mary-St. Catherine of Siena Parish, and the rest my friends, is history.
Now, when I look back, I realize the big guy upstairs had a plan for me, that ultimately led me back to not only the work I love, but to a renewed faith.
The seemingly endless journey of subbing led me to my home, and just when I thought I had landed, another blessing appeared, the St. Francis De
Sales community. I know my journey is just beginning and I have "miles to go before I sleep", as the great late Robert Frost stated, I am both thankful
and grateful for the many blessings that God has bestowed upon me with my employment at the CCC.
This Thanksgiving I hope we are able take a moment and reflect on the bounteous blessings of our newly formed
community/collaborative. From the parishioners, to the clergy, and fellow staff members, we truly have something very special in the town we love so well, Charlestown.
(The Town I Loved So Well, song by Phil Coulter)
All the very best to you and yours this Thanksgiving and I hope that this little note allows us to enjoy the miles to
go before we sleep.
John Anthony Volpe
Director of Music
St. Mary- St. Catherine of Siena Parish
ONLINE GIVING
Many have asked us how to contribute through online banking so that when they are not in the Parish, they can continue to make their offertory collection and second collection donations. This can be done easily by logging into your online banking account and entering St. Francis de Sales or St. Mary—St. Catherine as vendor/payee.
For St. Francis, please use 303 Bunker Hill Street for the address.
For St. Mary – St. Catherine, please use 46 Winthrop Street.
If you have any questions, please contact James Santosuosso at the Parish Office.
Thank you for your continued generosity.
Clergy Trust
Clergy Trust video featuring Fr. Ronan
St. Francis de Sales
There were no Baptisms at St. Francis de Sales last week
Director of Religious Education for Grades K through 4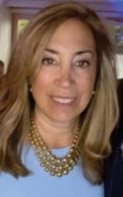 Allison Buff
Dear Fellow Parishioners,
My name is Allison Buff, and I will be coordinating the religious education program. I have been working in the field of education for over 20 years and I am excited to be a part of your Catholic community. What I hope to bring to your parish are valuable experiences that will last a lifetime for our religious families. Let's roll up our sleeves and work together .
2023-2024 registration is now OPEN!!!
If you have talents that you would like to share, let me know.
We welcome parents to assist in teaching.
Please sign-up on our website
Meet our Religious Education teacher for Grades Confirmation I and II
Dear families of our Confirmation classes we are pleased to announce that Cynthia Markey has taken on the role of leading our confirmation classes. Welcome Cynthia! For confirmation questions Cynthia can be reached at cmarkey@charlestowncatholic.org.
FOR OUR CONFIRMATION CLASSES
A special thank you to Father Sheridan for leading the Confirmation 2 class, along with Ari, and discussing "What Makes Me Happy?" In
November, we will focus on the Saint Report and we'll start thinking about confirmation sponsors and Letters of Intent.
Meanwhile, the Confirmation 1 class reviewed the Sacraments on Sunday with Clare and the meaning behind each of the sacraments. In
November, we'll have small group interaction with interesting topics for students to discuss together.
Our next class is Sunday, November 5th at 7pm, immediately following the 6 pm mass.
Please feel free to sign-up for pizza, water, and snacks, including those that are gluten-free, via our Google sign-up. -Cynthia Markey
The Charlestown Catholic Community will now be offering a new ministry …….
The Charlestown Catholic Community Arts and Environment Team
The Arts and Environment Team will be a group of parishioners who love to craft, clean, and beautify our parish Homes. Whatever your gift/talent we need your help with our many tasks through the year and not just Easter and Christmas! Should you have any questions, please feel free to contact John Volpe at
javolpay@gmail.com.
If Interested, please fill out the form which can be found at the front entrances of the church.
Again we need your help, so please come join the team.

WOMEN'S FAITH-SHARING GROUP
The women's faith sharing group will meet via Zoom on Wednesday,
Nov. 15 at 6:30 pm. It's a wonderful opportunity to nurture your soul as
we reflect on scripture and commentaries and make new friends.
Call Sr. Nancy at 617-242-4664 or
email ncitro@stmarystcatherine.org to learn more or to sign up!
INSTALLATION OF FR. JOHN SHERIDAN AS PASTOR and INAUGURATION OF THE CHARLESTOWN CATHOLIC COLLABORATIVE
Sunday, September 24, 2023
Inauguration Mass with Bishop O'Connell at St. Mary Church Collation at Bishop Lawton Hall at St. Francis de Sales Church following the Mass







If you are planning a Wedding, Planning a Baptism, If you are interested in becoming
Catholic or have not yet received Confirmation, if you are homebound and would like to
receive the Sacraments, interested in the choir Religious Education, or becoming a volunteer in a ministry…
Contact us at the Parish office
at 617.242.4664 or email info@charlestowncatholic.org
St. Francis de Sales Building Fund
For All the deceased Priests and Sisters who have served Saint Francis De Sales Parish; For all the deceased members, benefactors and friends of the Parish; for all those enrolled in the Saint Francis de Sales Memorial Building Fund Society and for all the souls in purgatory,
we pray to the Lord
SACRAMENT OF RECONCILIATION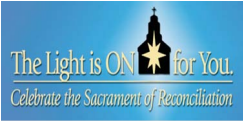 If you would like to receive the Sacrament of Reconciliation, please come any Saturday between 3:15pm and 3:45pm to the church in either parish i.e. before the 4 pm Mass on Saturdays.
SAINT VINCENT DE PAUL
Be mindful of the poor among us by assisting the Saint Vincent de Paul Society by way of their collection boxes at the doors of the Church. The weekly offerings given to the Parish Conference of the Society are their main source of income in assisting the needy of the Parish.
NEW PARISHIONERS
It is always encouraging to see new faces at Mass. We warmly welcome all of you who are newcomers to Charlestown. We receive many requests for recommendations for individuals who are asked to be sponsors for Baptism and Confirmation. It is necessary, for us to know you in order for us to comply with these requests for letters of recommendations. It is important, too, that you are on the Parish Mailing List for Sacramental Records as an active practicing Catholic. We invite you to fill out the Registration Form.
Register as a parishioner.
Please indicate with which of our two parishes you wish to register.