FAITH FORMATION
2023 – 2024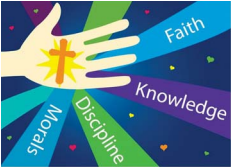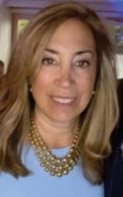 News from Faith Formation
Parents please note: Tuesday November 21 Religious Education classes will be cancelled. The next class will be Tuesday December 5th. In addition, Monday November 20 Protecting God's Children class has been cancelled.
Please help at the Christmas Stroll on December 2nd.
This year we are happy to announce that we will have a craft table set up at the Christmas Stroll on Saturday December 2nd.
We are in need of volunteers to help out.
The shifts are: 11am-12noon, 12noon-1pm , 1pm -2pm
It is possible to sign up for more than one slot, if you have some more time available and Thank You!
Thanks to all who participated in the Protecting God's Children program on Sunday.
Please help the 4th grade Religious Ed Service Project
The 4th grade Religious Ed class is collecting cereal for Harvest on Vine

During the month of November, the 4th Graders are collecting cereal for Harvest on Vine. Please drop off cereal in the church lobby of St. Mary's, St. Francis or at the Parish Center. This service project will be running from now until Sunday, Nov. 19th.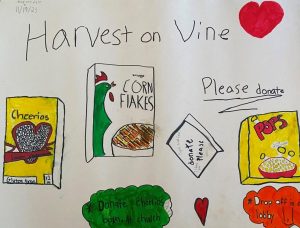 Come Join the Children's Choir (k-6)
We are encouraging all to participate regardless of ability or experience. The Choir will be led by our 6 pm cantor and retired Elementary Music Teacher Jeanie Grace, with Music Director, John Volpe.
There will be 3 rehearsals between now and December.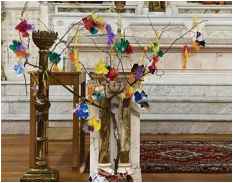 During the month of October, the 3rd Grade class learned about Jesus and the early church. Additionally, they participated in a project that is on display at both St. Mary's and St. Francis. The 3rd graders learned that the DOVE, a symbol of PEACE, is also a symbol of the Holy Spirit.
Please email Allison Buff with any questions
Revised September 17th, 2023
Grades 1, 2 & 3 classes will meet twice a month, Tuesdays at 4PM on all dates listed below.
October 3rd
October 24th
November 7th
November 21st
December 5th
December 19th
January 9th
January 23rd
February 6th
February 13th
March 5th
March 19th
April 9th
April 30th
Grade 4 class will meet once a month on the following Tuesdays at 4PM.
October 3rd
November 7th
December 5th
January 9th
February 6th
March 5th
April 9th
Grade K class will meet once a month on the following Tuesdays at 4PM.
October 24th
November 21st
December 19th
January 23rd
February 13th
March 19th
April 30th

NEWS FROM OUR CONFIRMATION CLASSES
We had another full session of two great classes on Sunday night! A special thank you to Katy Fleming for leading the Confirmation 1 class in Clare's absence and to Father John who joined the discussion on life, happiness, and faith. Later this month and next month, we'll have more small group interactions on interesting topics.
Confirmation 2 candidates discussed the Story of God and reviewed the requirements necessary for confirmation, including selecting saint names, confirmations sponsors, service hours, Letters of Intent, and class attendance. Nick and Ari will be co-teaching the Confirmation 2 classes going forward. As candidates prepare to be confirmed this spring, Father John will host an informational Zoom session for parents in December.
Details to follow at our next class.
NEWS FROM OUR RELIGIOUS EDUCATION YOUTH GROUP
Sunday's Youth Group was amazing! It started with an engaging and interactive co-presentation by Kathleen Chiong of the Eliot School and who is involved with many service projects, and our Youth Group teacher, Kerry. They talked about why it is important to serve others, how kids can help, and shared lots of ideas on group service projects. A special thank you to Kathleen for joining
us! Then, we moved on to a discussion about Saints.
Remember, class is once per month, the first Sunday of the month. Below you will find the class schedule.
We can always use some extra hands at Youth Group – we have a large number of students (which is great!) and could use help passing out food, cleaning up, and general assistance with activities. If you are able to assist, please use this link to sign up! Parent Assist Our next class is December 3 at 7 pm, after the 6 pm mass.
For those who are wondering …….there's still time to register and you may do so on our web site.
Cynthia Markey, Confirmation Director
Remember, classes meet twice per month, the first and third Sundays of the month.
Our next class is Sunday, November 19th at 7pm, immediately following the 6 pm mass.
Class calendar is subject to change. Please check this page weekly.
Revised September 17th, 2023
Religious Education
K-8, Confirmation I and Confirmation II
Contact Information:
Allison Buff, Director of K-4 Religious Education
46 Winthrop Street
Charlestown MA 02129
617-242-4664
RELIGIOUS EDUCATION 2023-2024
In-Person
FAMILY FAITH FORMATION
CALENDARS
Grades 1,2,3 every date, Grade 4 only on first date in month, Grade K only on second date in month.
Protecting God's Children
***Protecting God's Children Workshop dates
Sunday, November 12th. 5pm-8pm
Monday, November 20th., 5:30 – 8:30pm