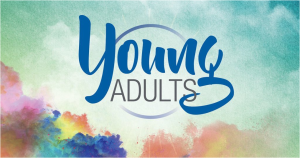 A while ago, there was a movement to develop a Young Adult movement at St. Mary- St. Catherine – and it's time to reignite the fire!
YOUNG CATHOLIC PROFESSIONALS (YCP)
Boston became the 25th Chapter of YCP in 2021. The mission of YCP Boston is to offer a community in which young adults (ages 21-40) can reconnect with and deepen their faith. The main programs include Networking Happy Hours, Executive Speaker Series, and Executive Panel Discussions. The next event will be a Happy Hour and it will be held on Tuesday, September 26th, 7 PM – 9 PM at Ned Devine's. It is YCP's pleasure to extend this invitation to you.
If you are interested in attending the event;
Please contact John Volpe at Jvolpay@gmail.com and he
will then assist you in registering.