Anyone who has ever watched the classic movie, The Three Musketeers, remembers that stirring call the three men proclaimed as a sign of their unity and strength: "One for All and All for One". You recall the simple plot: the young French peasant, D'Artagnan, has a dream of becoming one of the King's Musketeers. He challenges two of the experienced Musketeers to a duel, armed with more enthusiasm and passion than skill. Circumstances change quickly and the three men find themselves needing each other in a fight with Cardinal Richelieu's guard.

Well, I am getting carried away! The film was released as early as January, 1935 with countless new releases since, all of them popular. And I have to think one of the elements in the popularity of the films has been the enduring theme of each committed to all and all committed to each. There is a simple truth in the soldiers' proud claim that continues in the military today and in countless structures from families to communities, and organizations.

How does it fit into the community of Charlestown? There is a continual tension between our individuality and our community. Our personal needs and interests are our own, each unique. And yet we are called to live in common, at whatever level that might be. Often our individual preferences are sacrificed for the greater good of the common good. In truth and practice, the entire process is messy and such is the case with democracy. There needs be a give and take. There are tensions and disagreements and yet, our systems arrive at a final position often by majority rule, guided by laws and systems of justice.

The Three Musketeers were very likely Catholic, as were so many in France in that era. And so the sacrifice of one for the other might have been not only strategically smart, it happens to have a sound theological base. The Christian believes that service to and for others is a way for a more complete and joyful life. The teaching that "In giving we receive" imitates Jesus and yields mature, healthy individuals and families.

Sadly, one can see the opposite of the Musketeers slogan in a mindset that is pathetically self-centered. When this is seen in children, parents usually work to correct it (think about the tears that go along with learning to share). When it is seen in adolescents, it exacerbates the already self-conscious youth and makes maturing much more painful. And when it is seen in adults, it shows in a tragic loneliness and searching for fulfillment.

In Laudato Sí, Pope Francis has underlined the fundamental connection that exists between the environmental crisis and the social crisis that we are currently experiencing and asks us for a personal and community ecological conversion. He often reminds us "everything is interconnected." Given the stresses and trials of this time of pandemic, climate change, and all that is dividing us in our country, the clarion call to care for one another needs us to willingly and faithfully respond more than ever.

The Three Musketeers had it right: One for All and All for One. How could each of us put that into practice this day?

Fr. Ronan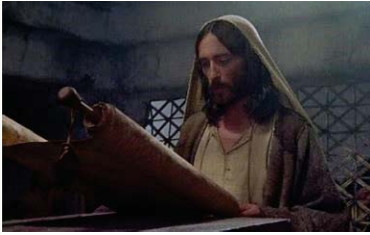 January 23, 2022
Third Sunday in Ordinary Time
Re-read today's Gospel. Put yourself in the scene: you are in the synagogue, perhaps your family is beside you.
Jesus, the carpenter's son, gets up to read – He is serving as "the lector."
The carpenter's son reads a passage from the prophet Isaiah about the promise of the Messiah.
Upon finishing, he looks at the people gathered and says: "Today this scripture passage is fulfilled in your hearing."
Who are the blind, or the oppressed or the poor in your life that need to hear the "Good News" of Jesus Christ?
Today, you are that lector!