Parish Resources
Directory of all ministries and working groups within the parish. Please reach out to get involved.
JOIN OUR COMMUNITY
Please become active in our parish.
Learn about the various ways by which members of our parish can participate in parish life and activities and full communion with the Catholic Church.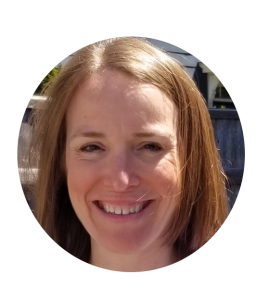 CHILDREN'S FAITH FORMATION
Contact : Katy Fleming, Pastoral Assistant for Faith Formation
Email:     kfleming@stmarystcatherine.org
Tel:          617 242-4664 ext 15
ADULT FAITH FORMATION
Contact: Sr. Nancy Citro, SNDdeN, Pastoral Associate
Email:     ncitro@stmarystcatherine.org
Tel:         617 242-4664 ext. 14
LITURGICAL MINISTRIES
Contact:  Sr. Nancy Citro, SNDdeN, Pastoral Associate
Email:     ncitro@stmarystcatherine.org
Tel:          617 242-4664 ext. 14
MUSIC MINISTRY
Contact:  John Anthony Volpe, Music Director
Email:      javolpe@stmarystcatherine.org
Tel:          617 242-4664 ext 16
MUSIC
Members are invited to participate in choir at 10:30am and/or 6pm Masses, and at other special liturgies and concerts.
PARISH OPERATIONS
Contact:  James Santosuosso, Business Manager
Email:      jsantosuosso@stmarystcatherine.org
Tel:          617 242-4664 ext. 11
St. Mathew Society
Members assist with processing the weekend offertory collections.

Parish Gardeners
Members maintain Mary's Peace Garden, flower boxes on the Church steps in the summer and the Rectory grounds on 49 Vine Street. Decorate the Church for both the Christmas and Easter seasons and water the flowers throughout the course of the season.

Parish Maintenance and Cleaning
Ministers use their skills to assist with various needs and projects, and cleaning of the Church.

Parish Events
Ministers assist with parish events in our Parish, such as our annual Block Party, concerts and any other events that may take place.

Advent Giving Tree
Ministers help parishioners celebrate the season of Advent by providing Christmas gifts to men, women, and children in need. Ministers prepare tags, assemble and place the tags on the trees, sort gifts as they arrive and deliver them.

Fiscal Year Financial Reports
SOCIAL MINISTRY / OUTREACH
Contact:  Tom MacDonald, Director of Social Ministry / Outreach
Email:      tmacdonald@stmarystcatherine.org
Tel:          617 580-8305
St. MARY-St. CATHERINE OF SIENA EMERGENCY FOOD PANTRY
HARVEST on VINE (HoV)
Ministers assist with set up, clean up, and distribution of food to Charlestown residents in need.

Food distribution is the second Saturday at 10AM and the fourth Tuesday at 7PM.

Volunteers assist in stock preparations evening before as well as day of.

HOV location is in the former St. Catherine of Siena annex building behind 46 Vine Street.

All residents of Charlestown in need are welcome. Registration occurs on the days of distribution. Bring photo identification that indicates your Charlestown residency.

Please consider making a donation to Harvest on Vine Food Pantry to support a family in need.
BOOK CLUB
Contact: Thomas Annaratone
Email:     tlannaratone@hotmail.com
Meets monthly to share ideas about a book the group has chosen to read.

Upcoming titles under consideration …

Suggest a book title and include the top reason to consider this title or author …
CENTERING PRAYER
Contact: Nancy Nichols Kearns
Email:    nancynichols1010@yahoo.com
Centering Prayer is a receptive method of silent prayer that prepares us to receive the gift of contemplative prayer, prayer in which we experience God's presence within us, closer than breathing, closer than thinking, closer than consciousness itself. This method of prayer is both a relationship with God and a discipline to foster that relationship. Centering Prayer is not meant to replace other kinds of prayer. Rather, it adds depth of meaning to all prayer and facilitates the movement from more active modes of prayer – verbal, mental or affective prayer – into a receptive prayer of resting in God. Centering Prayer emphasizes prayer as a personal relationship with God and as a movement beyond conversation with Christ to communion with Christ.
CHRISTMAS CAROLERS
Contact: Nancy Nichols Kearns
Email:    nancynichols1010@yahoo.com
Ministers sing carols at Zelma Lacey House and later at Spaulding Rehabilitation Hospital, both in Charlestown.
CURSILLO de CRISTIANDAD
Contact for men:        George Morton
Email:                         gmorton207@comcast.net
Contact for Women:   Nancy Nichols Kearns
Email:                         nancynichols1010@yahoo.com
Cursillo is short for Cursillo de Cristiandad, meaning "Short course in Christianity."

Retreats for men one month and for women, another.
PRISON MINISTRY
Contact:  Sr. Nancy Citro, SNDdeN, Pastoral Associate
Email:      ncitro@stmarystcatherine.org
Tel:          617 242-4664 ext. 14
Ministers participate in prayer groups and are a supportive presence to women at MCI in Framingham.
PRAYER FOR PEACE
Contact: Donna LeCam
Email:     donna.lecam@gmail.com
Parishioners gather to pray the Rosary for peace on the first Saturday of each month at the Parish Center on 46 Winthrop Street.
ST. VINCENT DE PAUL SOCIETY
Contact: Shawn Corr, President
Email:     shawncorr@gmail.com
The Society of St. Vincent de Paul offers tangible assistance to those in need on a person-to-person basis. Members of the Society are men and women who strive to grow spiritually by offering person-to-person service to individuals in need. It is this personalized involvement that makes the work of the Society unique. This aid may take the form of intervention, consultation, or often through direct dollar or in-kind service. An essential precept of the Society's work is to provide help while conscientiously maintaining the confidentiality and dignity of those who are served. The Society recognizes that it must assume, also, a role of advocacy for those who are defenseless or voiceless.
WELCOMING COMMITTEE
Contacts:                   Allison Bourassa
Email:                         allisonmbourassa@gmail.com
                                   Colin Whitney
Email:                         colin.whitney@gmail.com
Welcome Committee Charter
As Christ welcomes all of us with open arms, the Parish embraces everyone we encounter with a warmth and enthusiasm that reflects His love.  The Committee strives to strengthen our Christian community by engaging visitors, new members and existing parishioners alike, transforming them from strangers into friends and inspiring them to use their gifts from God.  To this objective, the Committee will:
Greet everyone who enters the church doors in the Spirit of Jesus Christ. Foster an inclusive, vibrant and active faith community.

Invite new members into the parish. Encourage registration and active participation in parish life.  Serve as a resource for questions about the Parish and community.

Organize social activities for new and existing members of the Parish. Work to strengthen relationships among Parishioners.

Help Parishioners respond to God's call to share our gifts in building up the Christian community. Act as a liaison to other ministry groups.

Listen to the needs, concerns and hopes of those in the community. Work with other ministry groups to develop new and innovative outreach activities.